About
Advise HR was founded in 2015 by Cherie Dunmore, who is a member of the Chartered Institute of Personnel and Development. Cherie has worked with a vast array of industries and recognises that your business wants and needs top HR advice from senior HR professionals who are able to offer commercially considered HR advice – quite a rarity in the HR industry.
Cherie started Advise HR, following a very successful career at a senior level within a number of businesses, because whilst working full time she found herself being pulled into a number of different directions, whereas consultancy has allowed Cherie to focus and dedicate her time to what she is good at – advising people about people!
Cherie has worked with owner managers and partners who value their employees and want to stay compliant with employment legislation and adopt good working practices.  Cherie prides herself on her ability to form strong and trusting relationships with management, enabling an excellent platform for HR to complement your business.
With extensive knowledge in employment law and both CIPD and HR Advanced Employment Law qualified, Cherie is able to offer sensible well thought out advice, and is proactive in keeping her skills refreshed. Whilst very much enjoying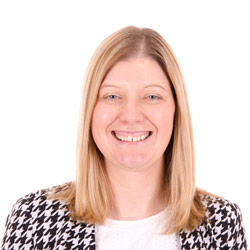 helping business with setting up HR for the first time, Cherie has a reputation for sound judgment and decision making with vast experience in change management programs including restructuring businesses, mergers and acquisitions. Having been at the forefront of giving advice and integrating businesses, whilst aligning the HR strategy with the needs of the business.